2017 Linguistics Retirement Celebration
The celebration honoring the retirement of Sandy Chung, Bill Ladusaw, and Armin Mester was held on Sunday, June 10, 2017 at the Cowell College Provost's House with many department faculty, staff, students, and friends in attendance. Professor Emerita Judith Aissen emceed the event with her characteristic wit, introducing the remarks of the retirees' colleagues and former students.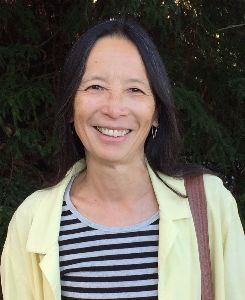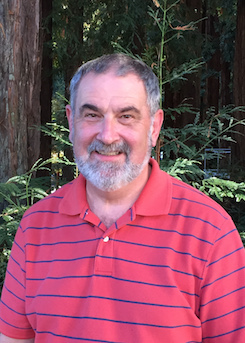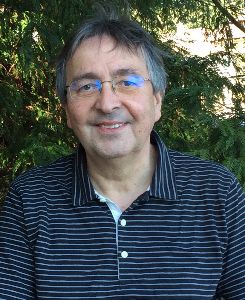 Judith Aissen:
Good afternoon and welcome, faculty, staff, students, friends and family, to this event which simultaneously marks, celebrates, and mourns the official retirement of three of our colleagues — Bill Ladusaw, Sandy Chung, and Armin Mester. We could not have had a more beautiful day for this event. Regrettably Bill is not with us today — his mother passed away several days ago and he and Ken are with Bill's family in Kentucky. We will go on though as originally planned.
I'm Judith Aissen. I joined the department in 1983 and retired after 27 years in 2010. Donka always calls me a "poster child for retirement," and I can speak with some authority at least about that phase of life. But before I get to that I want to start by observing that Sandy, Bill, and Armin make up an extremely distinguished group of linguists. They have each made enduring and significant contributions to our field, contributions which have changed the way we think about the nature of language. The work of all three is of the very highest caliber and the work of each of them has set in motion new and rich research agendas for other scholars. Thus, as part of marking the new relation that Bill, Sandy, and Armin have to the university, this is a fitting time to honor their intellectual accomplishments.
As far as the make-up of our faculty is concerned, we are at a kind of tipping point. There have been two great waves of faculty hiring in our department since its founding in 1966 by Bill Shipley: one which took place essentially in the 1980s (1980-1992) (starting with Jorge and ending with Jaye) and a second which began in 2005 with Pranav and has just ended with the hire of Ryan Bennett and Amanda Rysling. Remarkably, between 1992 and 2005, the faculty remained entirely stable, with no additions and no separations. Up to the present moment, the older faculty, those hired in the first wave have been in the majority, but with the three retirements we are marking today and with the arrival of Ryan and Amanda next month, that balance will shift, with the second wave of faculty outnumbering the first by 8 to 5. I hope we can all agree that this is a good thing — a sign that the department is thriving and vigorous. It is also important to recognize that this healthy state is not an accident; these things don't just happen. The series of new hires that were made since 2005 required foresight and planning. All the faculty have played an active role in this, but Junko especially deserves a lot of credit. As early as 2000, she saw that just as there had been a wave of hiring in the 80s, there would be wave of retirements coming up and she began to push us to think about an orderly planning process for the future.
See
Also