2017 Linguistics Retirement Celebration
The celebration honoring the retirement of Sandy Chung, Bill Ladusaw, and Armin Mester was held on Sunday, June 10, 2017 at the Cowell College Provost's House with many department faculty, staff, students, and friends in attendance. Professor Emerita Judith Aissen emceed the event with her characteristic wit, introducing the remarks of the retirees' colleagues and former students.
Judith Aissen:
Good afternoon and welcome, faculty, staff, students, friends and family, to this event which simultaneously marks, celebrates, and mourns the official retirement of three of our colleagues — Bill Ladusaw, Sandy Chung, and Armin Mester. We could not have had a more beautiful day for this event. Regrettably Bill is not with us today — his mother passed away several days ago and he and Ken are with Bill's family in Kentucky. We will go on though as originally planned.
I'm Judith Aissen. I joined the department in 1983 and retired after 27 years in 2010. Donka always calls me a "poster child for retirement," and I can speak with some authority at least about that phase of life. But before I get to that I want to start by observing that Sandy, Bill, and Armin make up an extremely distinguished group of linguists. They have each made enduring and significant contributions to our field, contributions which have changed the way we think about the nature of language. The work of all three is of the very highest caliber and the work of each of them has set in motion new and rich research agendas for other scholars. Thus, as part of marking the new relation that Bill, Sandy, and Armin have to the university, this is a fitting time to honor their intellectual accomplishments.
As far as the make-up of our faculty is concerned, we are at a kind of tipping point. There have been two great waves of faculty hiring in our department since its founding in 1966 by Bill Shipley: one which took place essentially in the 1980s (1980-1992) (starting with Jorge and ending with Jaye) and a second which began in 2005 with Pranav and has just ended with the hire of Ryan Bennett and Amanda Rysling. Remarkably, between 1992 and 2005, the faculty remained entirely stable, with no additions and no separations. Up to the present moment, the older faculty, those hired in the first wave have been in the majority, but with the three retirements we are marking today and with the arrival of Ryan and Amanda next month, that balance will shift, with the second wave of faculty outnumbering the first by 8 to 5. I hope we can all agree that this is a good thing — a sign that the department is thriving and vigorous. It is also important to recognize that this healthy state is not an accident; these things don't just happen. The series of new hires that were made since 2005 required foresight and planning. All the faculty have played an active role in this, but Junko especially deserves a lot of credit. As early as 2000, she saw that just as there had been a wave of hiring in the 80s, there would be wave of retirements coming up and she began to push us to think about an orderly planning process for the future.
* * *
What about retirement? it goes without saying that you become far freer to do what you want; lots of time opens up for things that were impossible before (taking art classes, working in the garden, spending time with family, whatever); you can go to the movies on a school night or have friends over for dinner. At the same time, the prospect of being cut loose from work and colleagues poses a dilemma for many people — how to fill that time and how to replace the collegial networks that are no longer in place.
As academics, we are extraordinarily fortunate in that retirement does not mean, or need not mean, what it means in many other professions — it doesn't entail severing ties with colleagues, or with students, or with academic work. Quite the contrary, retirement can free up time to do exactly the things that brought us to the university in the first place — reading, writing, doing fieldwork, teaching (maybe in different contexts), carrying out research in a far less constrained way. We can retain our ties to the research side of the department, participating in reading groups, being members of QE and dissertation committees, possibly teaching in a limited way.
And while the university may ask us to clear out our offices, it encourages emeriti faculty to maintain our connections to the campus. We keep our email accounts, our websites, and our library privileges. The university provides a complementary "A" parking permit as well as a half-price membership at the Wellness Center.
This all seems to me pretty much a win-win situation both for the faculty member and for the department. As academic retirees, we get all the benefits of retirement with very few of the drawbacks. For the department it opens up the opportunity to bring on board a new, usually younger, faculty member while at the same time retaining its ties to those who have retired.
To close these introduction, I congratulate Armin, Bill, and Sandy for retiring at a moment in their careers when they are energetic and active. Speaking for everyone here, I hope that the next phase of your lives will be rich and fulfilling, whatever direction that takes.
* * *
The format for today's event is the following. We will honor each of our colleagues in turn, in the order in which they came to UCSC: first Bill, then Sandy, and lastly Armin. For each of them, we will hear first from a colleague who knows them as a research collaborator and then from someone who speaks from the perspective of a former student.
* * *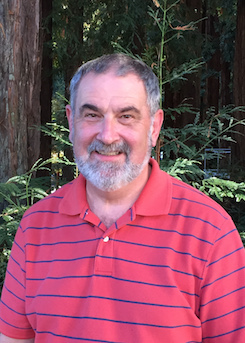 First Bill Ladusaw. When Bill came to UCSC in 1984, he raised the number of faculty from four to five, joining Bill Shipley, Jorge Hankamer, Geoff Pullum, and myself. The department was heavy with syntacticians, and Bill's arrival was an initial step in diversifying the faculty beyond syntax. Our vision included the development of a graduate program and that was not going to happen with only Amerindianists and syntacticians. Speaking for myself, I was delighted to have Bill as a new colleague — I knew him already as a friend (and furthermore, it meant I didn't have to teach Semantics 1 anymore).
UCSC has been extremely fortunate to have had Bill on its faculty. He has served in various administrative capacities: Provost of Cowell College, Dean of Undergraduate Education, Dean of Humanities, and Interim Dean of the Arts. It would be hard to overstate his good sense, and judiciousness. I want to recount one event involving Bill that I witnessed: we were in a campus-wide Faculty Senate meeting with a new Chancellor and an aggrieved student interrupted the meeting and demanded the floor. It was very awkward and what happened is that Bill stepped in. He approached the student, spoke quietly to him, and was able to defuse the situation. In an increasingly polarized campus, Bill's presence will be missed.
Within our field, Bill has been extremely influential, both by virtue of his own work and that of his students (we'll hear more about that shortly). Bill has a mind which I believe can be described as pellucid — the capacity to see clearly to the heart of a matter, stripping away everything that is contingent or irrelevant. Anyone who has ever discussed their work with Bill knows what I am talking about. Bill's own contributions include his seminal work in negation and negative polarity; the relation between judgement types and predicate types; his work with Sandy on semantic incorporation; and, with Sandy and Jim, on sluicing. I'm going to turn the floor over to Jim to speak further about Bill.
Bill worked with a number of graduate students who have become prominent, including Chris Barker (from our inaugural PhD class) and Louise McNally (from our second graduate cohort). We had hoped that one of them could be present here today, but both are in Europe. They've sent a joint letter, though, which I am going to read.
* * *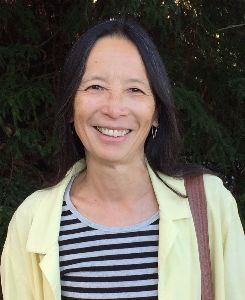 Sandy Chung arrived in 1987, strengthening the syntax group and adding Austronesian as a language area. Sandy came as a senior faculty member (she had been 12 or 13 years at UCSD before that), and she brought with her a level of experience which helped us move from a small and promising department to a full-sized, highly professional one. She brought her own brand of intellectual rigor, a deep commitment to teaching, and a kind of toughness, a capacity to say "no", which sometimes made us squirm but which almost always, in hindsight, led to a better functioning unit.
The hallmarks of Sandy's work, the sources of its impact and influence, have been evident since the very beginning of her career: its empirical and analytical depth, the insistence that the complexity of linguistic data be acknowledged rather than swept under the rug; and the deep skepticism that leads her always to question received wisdom, an impulse that leads her away from facile explanation.
Sandy has never been one to take the easy road and has stretched beyond her comfort zone both in teaching and in research. She volunteered to teach a number of courses which were, for various reasons, especially challenging. Notable among these was Philosophy 9 (Introduction to Logic), which she taught for the Philosophy Department for several years. She also designed and regularly taught Poetry and Language, a course which has persisted in the curriculum. As evidence of the symbiotic relation between teaching and research, it is likely that the preparation Sandy did to teach Logic later made it possible for her to extend her research to the nature of semantic composition and to sluicing, topics at the syntax-semantics interface.
Sandy served twice as Chair of Linguistics and once as Chair of Philosophy. The honors she has received include her election to President of the LSA in 2011 and to Faculty Research Lecturer at UCSC earlier this year. She has served on many advisory committees on this campus, and for other universities, foundations and organizations, both in the US and abroad.
In recent years, Sandy has collaborated with Matt Wagers on a series of experiments which probe language processing in Chamorro. To talk about Sandy as colleague and researcher, we have asked Matt Wagers to say a few words.
Sandy's PhD students include Geraldine Legendre (Johns Hopkins), Cheryl Black (SIL), and Boris Harizanov (Stanford). We are very happy to have Vera Gribanova here today to speak about Sandy from the perspective of former student and junior colleague. Vera received her PhD from this department in 2010. She is currently Assistant Professor of Linguistics at Stanford University.
And John Moore, initial PhD class of 1991, who could not be with us today has sent us the following about Sandy.
* * *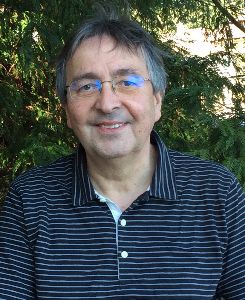 Armin Mester came to our department in 1989 from the University of Texas. He brought the number of phonologists to two (Junko had been hired several years earlier — and I have to say that I was very happy when Junko came, because it meant that I didn't have to teach Phonology 1 anymore), part of our plan to develop a full-fledged program in theoretical linguistics. Armin and Junko have collaborated on an extraordinary body of work on Japanese morphophonology, making them the leading figures in that field today. But their work would never have had the impact that it has had if it were only about Japanese morphophonology. While the work is deeply rooted in a large range of subtle and intriguing facts, the analysis of those facts has always been in the service of larger theoretical claims about the organization of phonology, particularly prosody, and its relation to morphology and syntax. The work is thus characterized by empirical depth, analytical elegance, theoretical sharpness, and, I have to add, beautiful writing. Before turning the floor over to Jaye, I want to say something about Armin as faculty colleague.
In addition to his central role in the phonology curriculum, Armin has been one of the chief instructors for Introduction to Linguistics, Language Change, Structure of Japanese, and Poetry and Language. Armin has taught Intro, one of our largest courses, every year for the last 5 years (as well as numerous times before that), with enrollments up near 300. This is major service to the department. When I think of Armin, I think of his humor, his wit, and his irony — qualities which were often mentioned by students in their evaluations as having made classes more fun and more interesting, qualities which made it a lot easier for them to get to an 8am Intro to linguistics class. Outside linguistics, Armin has served multiple times on CAP, the Committee on Academic Personnel. This is one of the most important senate committees as it is the highest faculty body which recommends on hires and promotion. Effective service on CAP requires members with genuinely broad intellectual interests combined with both rigor and generosity and Armin has those qualities in abundance.
I'll ask Jaye now to speak about Armin from his perspective as collaborator and colleague.
Armin's former students include Adam Ussishkin (Arizona), Kazutaka Kúrisu (Kobe College), and Aaron Kaplan (Utah), as well as students from a number of universities other than UCSC. We're delighted to have Rachel Walker here to speak about Armin as teacher and mentor. Rachel received her PhD from this department in 1998 and moved directly to a faculty position at the University of Southern California. She has been full professor there since 2012.
* * *
This closes this part of our celebration. Before turning the floor over to Ashley Hardisty, I suggest that we raise a glass to Bill (in Kentucky) and to Sandy and Armin here and congratulate them on their accomplishments up to this point and wish them well in their future endeavors.
See
Also