Faculty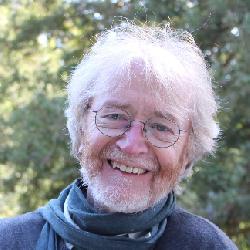 Title
Division Humanities Division
Department
Phone
Email
Website
Office Location

Stevenson College Academic Building, 240

Mail Stop Stevenson Academic Services
Mailing Address

Stevenson Academic Service Center
Santa Cruz CA 95064

Faculty Areas of Expertise

Linguistics, Language and Linguistics
Summary of Expertise
I work in linguistic theory (especially syntax) with a focus on the Irish language and on non-standard, often stigmatized, varieties of English. I have also worked on issues of language extinction and revitalization.
Research Interests
Syntax, semantics, sociolinguistics, Irish.
Biography, Education and Training
I am an Irish citizen, earned my BA at University College Dublin and my PhD from the University of Texas at Austin. I have held positions at University College Dublin, MIT, UC San Diego and UC Santa Cruz.